Level-Up Business Performance Measurement with KeepScore™
The New Definitive Performance Metric for Retailers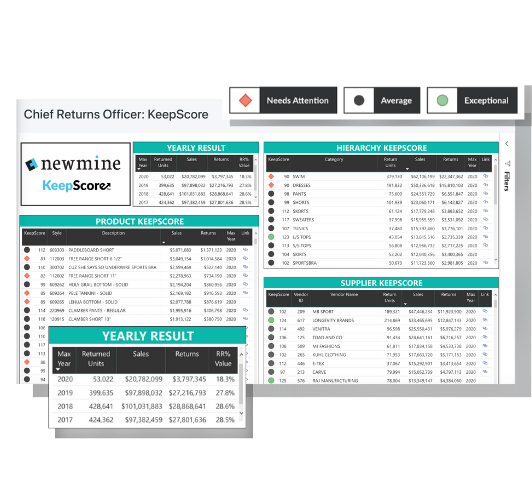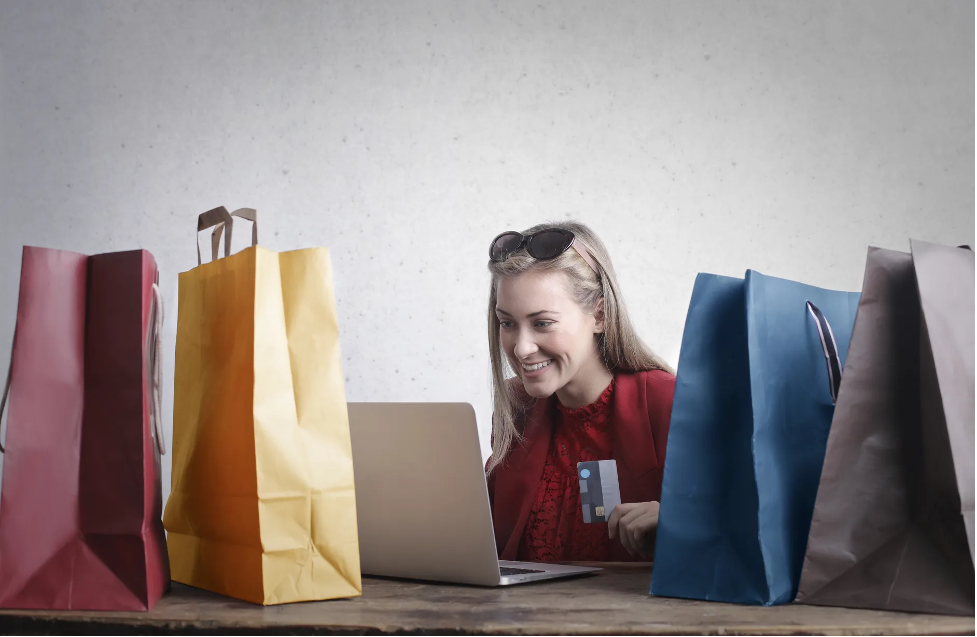 BIG PICTURE
Sales data alone provides a narrow perspective.
For decades, retailers have relied heavily on sales metrics as a means of measuring product, supplier, and customer performance. But in an industry with rampant returns, this metric only illuminates half of the truth.
That's why Newmine invented KeepScore™.
What is KeepScore™?
KeepScore is a powerful byproduct of Chief Returns Officer, Newmine's returns reduction platform. We combine the power of your data with targeted analytics to create an essential measure of a common goal:

Customers keeping the products that they purchase.

The KeepScore index harnesses the key return criteria from Chief Returns Officer to produce an easy to interpret score for every product, supplier, and customer.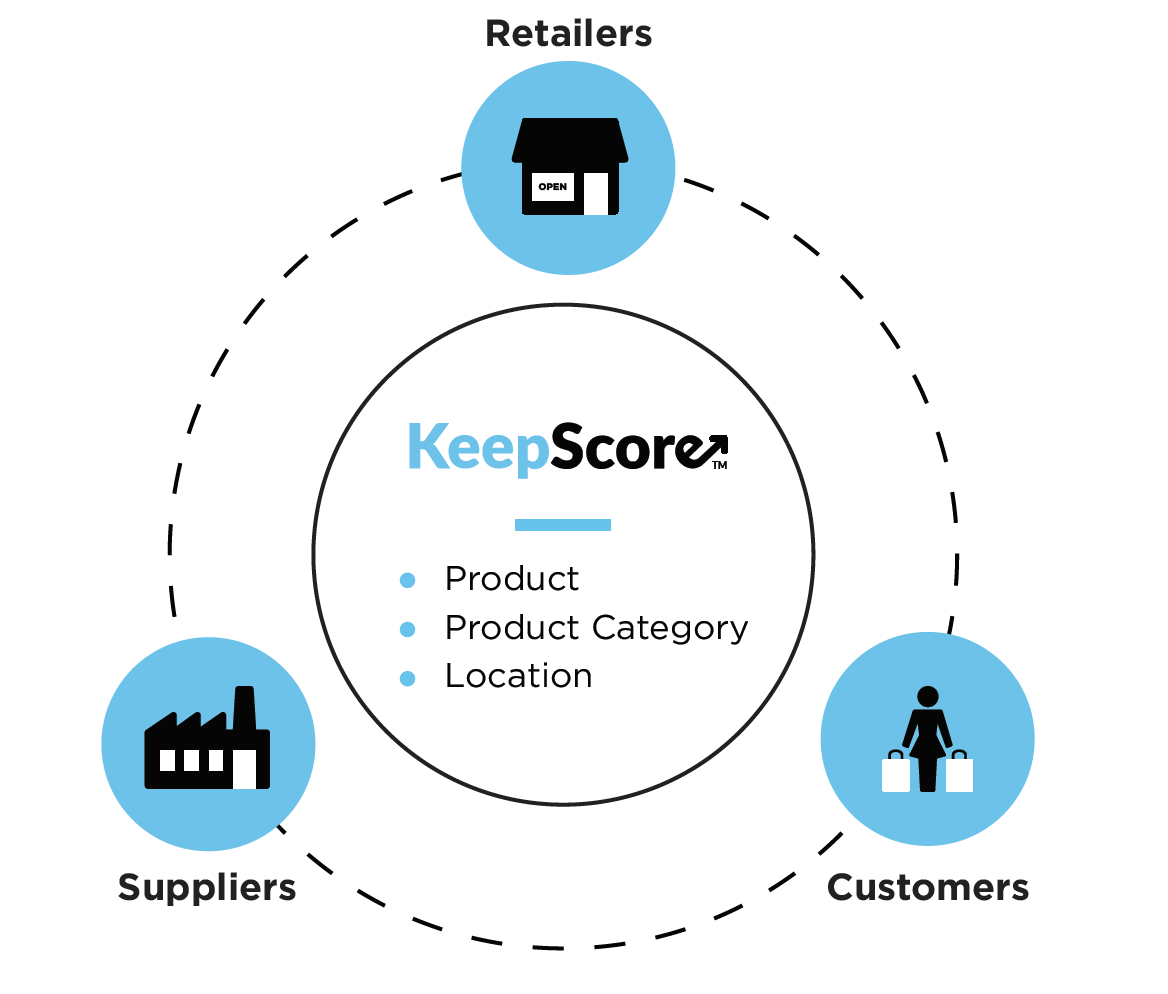 COMPREHENSIVE BUSINESS INTELLIGENCE
KeepScore keeps you informed on key performance intelligence.

KeepScore for Customers
Evaluate Customer Lifetime Value on a whole new scale and predict the likelihood of the customer to keep purchases.

KeepScore for Products
Uncover which products are meeting customer expectations and determine which products will be kept or returned compared to similar items.

KeepScore for Suppliers
Include returns in supplier performance conversations. Consolidate suppliers and take the emotion out of decision-making.
INTERESTED?
Keep your customers returning, not your merchandise.
Historical ecommerce growth has been fueling rising returns, which in turn has placed an ever-increasing strain on retailer finances, operations, supply chains, and customer relationships. Now is the time to focus on smarter selling products that customers will buy and keep.

Speak to a Newmine Representative to learn how KeepScore can help you.
Ensuring Retailers Thrive in a Transforming World.