Don't just manage merchandise returns - Reduce them
Address returns at the root cause. Reduced returns means fewer returns to process!
WHY REDUCE RETURNS NOW?
High return rates have become the retail industry's most expensive problem.
Retailers have seen their bottom lines erode as skyrocketing return rates have impacted all facets of the business: From operational, to supply chain and inventory, to customer experience.

of all online apparel sales are returned.

Revenue leakage from returns can be 30%+ in some segments.

On average, every return is handled by more than 7 people.

of first time customers that experience a return will NOT revisit that retailer to shop.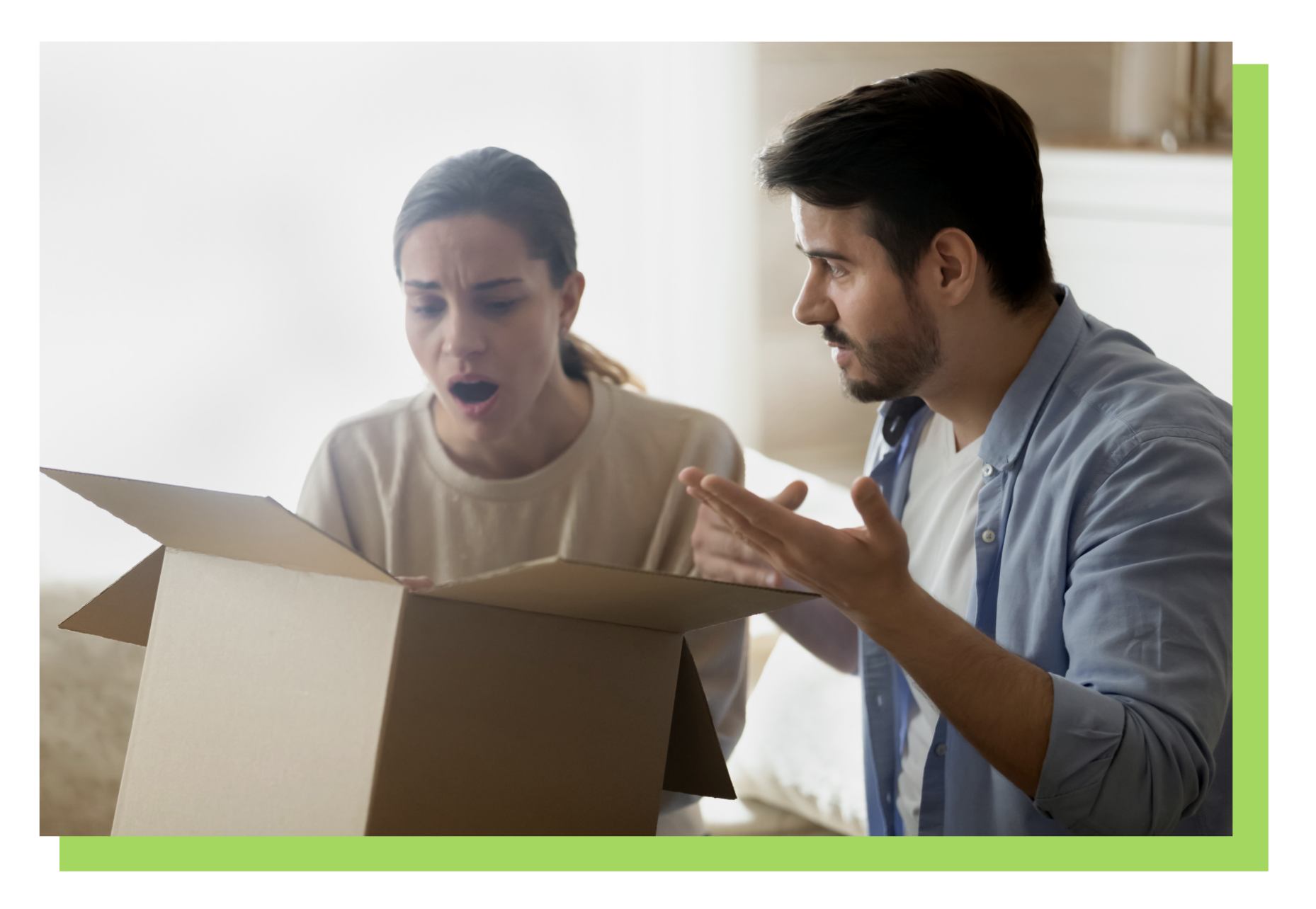 Why manage returns, when you can reduce them?
The acceleration of e-commerce growth has caused an escalation in returns. But even with the best returns experience imaginable, retailers are leaving money on the table and diminishing brand value every day they go by without reducing returns.
Want to know how much returns reduction can save you?
Returns reduction has never been easier with Chief Returns Officer.
The engine that powers returns reduction is Chief Returns Officer®, an AI-driven platform that integrates millions of enterprise-wide data points, distills this data into meaningful actions, and coordinates all activities with your business team.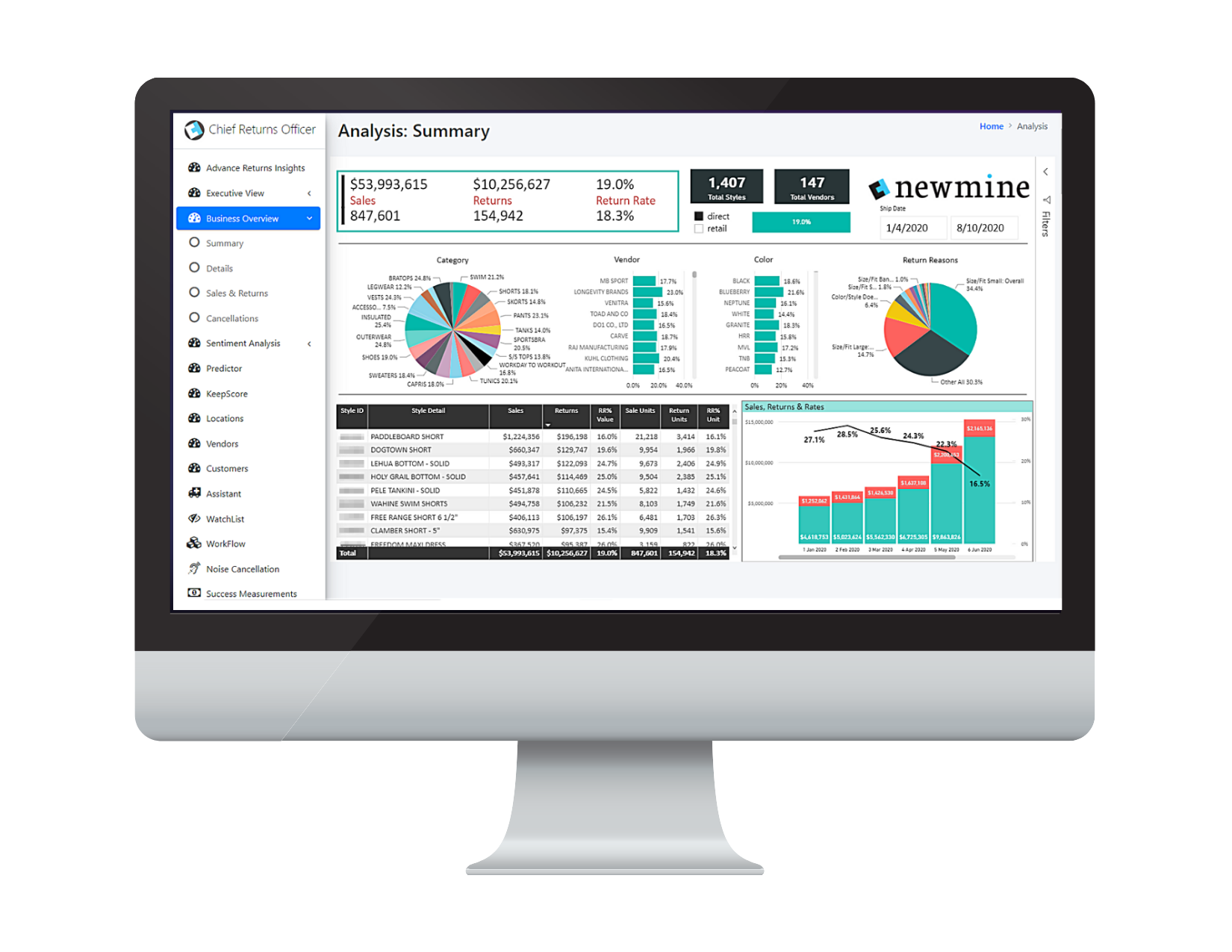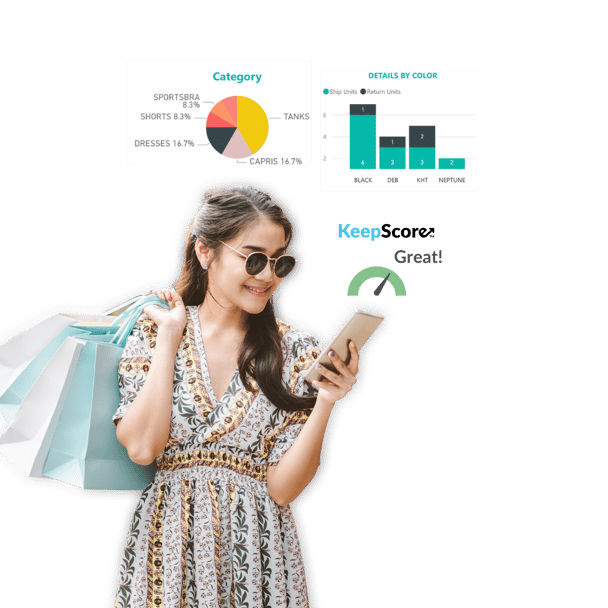 It's time to shift focus away from what customers buy, to what they keep.
Consider this: The majority of customers don't buy products in anticipation of returning them. Chief Returns Officer's KeepScore index classifies products, suppliers, and customers based on the likelihood of the purchase turning into a return.
It's not really a sale until your customer decides to keep it, and it's time to focus on designing, procuring, and delivering products that your customers will both purchase and keep.
Click below to discover retail's most powerful new metric.
What opportunities do retailers have when it comes to returns?
Returns impact a retailer in three key areas:
Economic: Returns impact both the top and bottom line of a retailer. Retail executives surveyed believe there is an opportunity to reduce return rates by an average 31%. For an omnichannel retailer with a blended return rate of 10%, that amounts to 3% of annual revenue or $30 million per $1 billion of sales. See how much your company could save by visiting our returns calculator.
Emotional: 42% of shoppers will stop shopping with a retailer upon multiple retailer-induced returns, and 72% will post a negative rating or review upon multiple retailer-induced returns. With reducing returns, retailers can keep their customers returning, not their products.
Environmental: 15 million metric tons of carbon dioxide produced from transporting returns every year. Returns impact the environment throughout its lifecycle, from production, transportation, and its end in the landfill. By reducing returns, a retailer can create less waste, less packaging, and fewer carbon emissions.
What is "returns reduction," and how is it different from returns management or reverse logistics?
Returns reduction is a proactive solution to solving the returns crisis. The primary objective of returns reduction is to address the root cause of returns in order to prevent future returns from happening.
Reverse logistics and returns management reactively address returns handling, processing, disposition, and customer experience.
How does Newmine reduce returns for retailers?
Newmine is pioneering the returns reduction space with our AI-powered solution, Chief Returns Officer. This SaaS platform integrates millions of enterprise-wide data points and continuously analyzes product, transactional, and customer feedback to detect returns anomalies and diagnose their root causes. In near real-time, Chief Returns Officer prescribes corrective actions, triggers alerts, and coordinates all activities with your business team for seamless collaboration.
Why is Newmine's SaaS platform named Chief Returns Officer?
While every department is responsible for returns, there is currently no single executive responsible for returns reduction and returns intelligence. That's where Chief Returns Officer comes in. It will be the newest AI-powered member of your C-Suite, taking charge of returns and reducing them. Today, it is your Chief Returns Officer and tomorrow it will be the tool of choice for anyone who takes the role.
How fast can I begin to reduce returns?
Chief Returns Officer can be up and running within 30 days, and you can begin reducing your returns and seeing results within 90 days.
What kind of resources do I need to start reducing returns?
EBOOK
Returns Reduction: Your Guide to Taking Action
Your starting point for building a Returns Reduction focused strategy in your retail business.
DOWNLOAD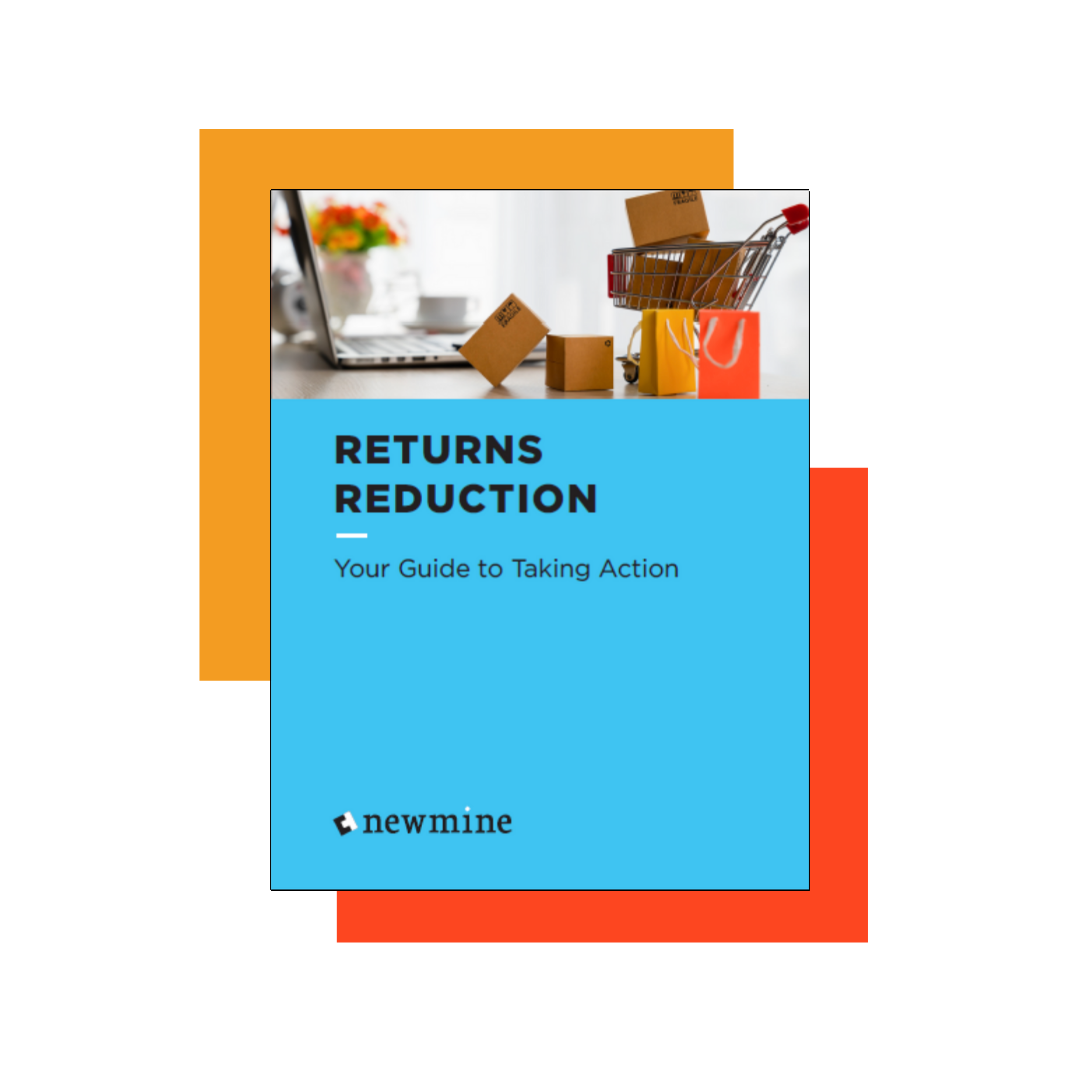 WEBINAR WITH CORESIGHT RESEARCH
Solving Retail's Most Expensive Problem: Digging Yourself Out From Under The Returns Avalanche
Retailers are facing an unprecedented returns season, fueled by the historic rates of e-commerce holiday sales in 2020.
Host
Deborah Weinswig, Coresight Research
Panelists
Navjit Bhasin, Founder and CEO of Newmine
Mike Relich, Interim CEO of PSEB (PacSun Eddie Bauer)
VIEW NOW
Keep your customers returning, not your merchandise.
Ensuring Retailers Thrive in a Transforming World.