Returns Reduction's Sustainable Purpose
Sustainability in the retail industry is the balance of People, Planet, and Profitability.
The Returns Reduction model, spearheaded by Newmine, leverages data-driven insights to drive product and service enhancements throughout the retail enterprise. The result? More satisfied customers, a lower carbon footprint, and a more prosperous business.
The Environmental Impact of Returns

5 B pounds of returned goods end up in landfills in the US each year.

In 2020, 16 M metric tons of carbon dioxide were emitted from returns transportation.

TEXTILES

35% of the global total of microfibers in the oceans comes from clothing and textiles.
Supply chains have become so complex and, in many cases, inefficient—resulting in markdowns and returned products ending up in landfill. Retailers must address this costly and environmentally unsustainable challenge, or they jeopardize their financial health.
Build an end-to-end, environmentally conscious supply chain
Newmine's mission is to help retailers thrive - this means helping them transform for themselves, their customers, and the environment. When retailers commit to Returns Reduction, they find the environmental impact extends beyond returns waste: It has positive benefits across the entire supply chain.
Returns Intelligence: Transforming retail, sustainably
Chief Returns Officer's returns intelligence empowers retailers to prevent returns, but that's not all. Using customer sentiment models and predictive analytics, Chief Returns Officer provides directional product feedback, empowering you to develop merchandise that customers will both buy, and keep.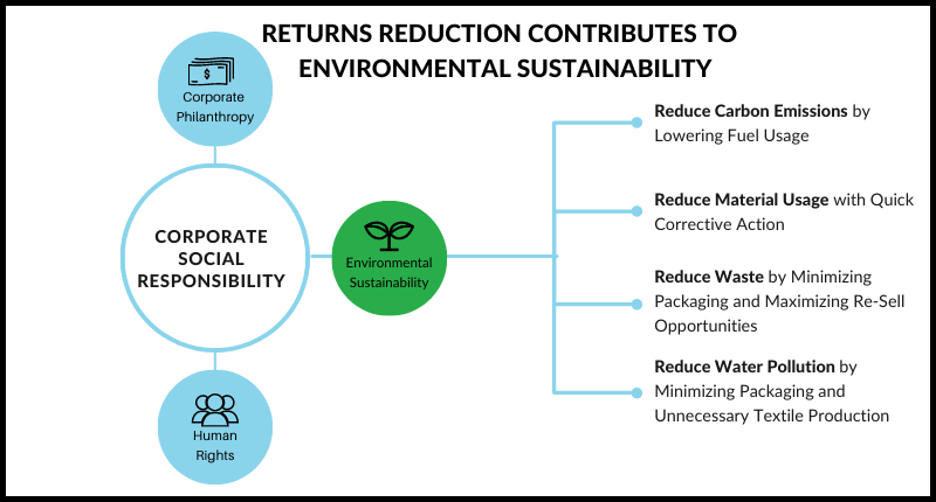 WEBINAR
Reducing Your Environmental Impact with Returns Technology
Featuring Linda Heasley, President & CEO of Downshift LLC and former CEO of J.Jill, Lane Bryant, and the Limited, and Microsoft's Anya Minbiole.
WATCH NOW
Keep your customers returning, not your merchandise
Ensuring Retailers Thrive in a Transforming World.